Our Story
Ashley Richter & Nathan Burmeister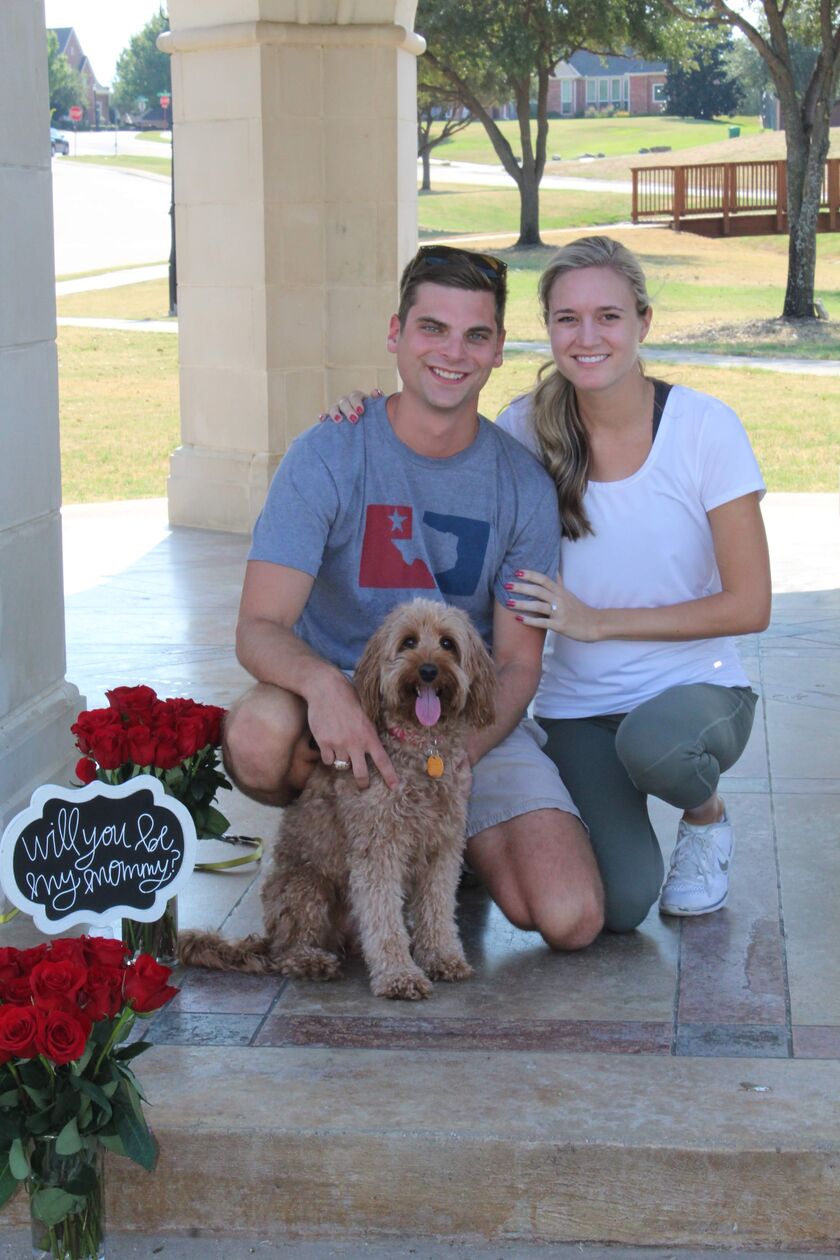 Nathan and Ashley met the summer of 2014 at an internship with Northwestern Mutual. From there, they built a friendship over the next year that reconnected them when they both graduated college and moved back to Dallas to start their careers. After a year and a half of being friends, they decided to start dating in the Fall of 2015. From there, they spent time together traveling to new places, starting new hobbies like disc golf and biking, going to countless Stars games, and creating memories and friendships to last a lifetime.
It was not only a year after Nathan and Ashley started dating that Nathan decided to make a life change and add L.E., a mini goldendoodle into the mix. L.E. (short for Lucy Ethel) is the most loving, humanistic dog that has brought so much light and love into their lives. The three spent much time over the next few years going on walks, watching movies together, and throwing frisbees.
In October of 2019, Nathan took Ashley out on one of their usual Sunday bike rides. They went on a much different path than usual, and all of a sudden they came to a beautiful fountain and pavillion. In the pavillion were 5 dozen roses, and L.E. with a sign next to her saying "will you be my mommy". At that moment Nathan asked Ashley to be his wife...and she said yes! After they both enjoyed champaign and a charcuterie board by the fountain until returning home to a house full of friends and family.
We are so excited to celebrate with our friends and family in Destin, Florida this coming September. We both love the beach and couldn't imagine a more perfect place to be married.
The Wedding
Saturday, September 19, 2020
5:30 PM
Attire: Cocktail Attire
Ceremony
Henderson Beach Resort
200 Henderson Resort Way, Destin, FL, 32541
Reception
Henderson Beach Resort
200 Henderson Resort Way, Destin, FL, 32541